HOME OF PERSONALISED WINE
It's Your Bottle are a personalised wine supplier, providing handmade bespoke wine for all occasions. These include Birthdays, Retirements, Anniversaries and all congratulatory moments. We specialise in Wedding wine and related events such as the Hen and Stag do, wedding anniversaries and table number wine.
Its Your Bottle provide Corporate wine to customers who wish to provide unique gifts for clientele, staff and company events. Our aim is to provide a service which is truly tailored to you.
Your wine, your way.
Please note – We do not supply alcohol to people under the age of 18.
WHAT MAKES IT'S YOUR BOTTLE DIFFERENT?
Here at It's Your Bottle, we take every step to ensure that each bottle of Personalised Wine is better than you expect. Our customers love the quality and effort that goes into each product, whether its one bottle as a Birthday gift or dozens of bottles for Custom Wedding Wine.
Each of the Custom Wine Labels at It's Your Bottle are hand designed in house, so we can ensure the superior quality of each label. We are always designing new labels so you can be sure that one of our hundreds of designs is right for you. If a design isn't available, contact us and we will do our utmost to help design the perfect wine Label.
One of our favourite claims is that we have a high number of customers return again and again, we attribute this to the gorgeous designs, fantastic presentation and superb customer service.
We are as flexible as we possibly can be when it comes to suiting your criteria. We offer a wide range of beautiful designs for Personalised wine bottles suitable for all occasions and carefully selected award winning wines to accompany it. We take pride in offering a service completely unique to each individual. So whether its a wine obsessed partner, or a parent that enjoys a totally unique present, try Personalised wine for your next gift.
OUR CORPORATE CUSTOMERS
We've had the pleasure of working with some fantastic companies and individuals over the last couple of months. We strive to provide the best service one can offer and our products match that.
For more information regarding our Corporate wine of if you wish to discuss personalised wine please contact us and we'll be happy to help.
"From first contact 'It's Your Bottle' were extremely friendly, helpful and responsive which made the whole ordering process a pleasure. We are delighted with the finished result."
– Canon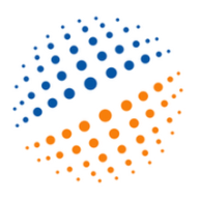 I'm absolutely delighted with the finished product, and am so grateful to the team for taking on our project and creating something even better than I imagined. I look forward to working with you again in the future, both professionally and personally!
– Charlotte Barnard, Head of Marketing, Worldwide Business Research Limited

Back in November 2018 we had the extremely talented Duncan James contact us about creating some personalised wine for his fellow musical members. This was to celebrate his time on the theatre production of Chicago.
"Highly recommend It's Your Bottle for creating all your personalised drinks you need this xmas!! Check them out!!!"
– Duncan James
Chicago in London.
STEP 1:
PICK A PERSONALISED LABEL
We have plenty designs to pick from so have a look around. When you find the perfect label just add the content you want in the text box. We do state at this point to provide as much information about where you wish to have the text positioned on the design. It just helps us make your order the way you wished. Regardless whether you want to use a wedding design for an anniversary or a thank you as a birthday just go with it. If you want any of the designs slightly changed, let us know! We love to hear feedback.
Our aim is for you to receive the perfect bottle of wine, so if you feel that you need to email us with any questions… Don't hesitate!
STEP 2:
MAKE IT A BOTTLE OF WINE*
We have a selection of wine to choose from. We provide Rioja and Bordeaux for Red, Chardonnay and Sauvignon Blanc for White, a flavourful Rose and last but not least a gorgeous sparkling Prosecco. You can take a look at these different wines by clicking here.
Each of our wines have been taste tested to ensure they are the highest quality from around Europe, some are even award winning wines! We are obsessive about the taste and quality of the wines we provide, so you can be assured that you are getting a top quality wine with a gorgeous Personalised Label
STEP 3:
PICK THE WINE GIFT BOX*
We provide two gift box options, the first is a gorgeous wooden wine box with a sliding lid and rope handle that provides character and charm to each gift.
The second is a premium hinged wooden box with a beautiful satin finish that ensures the gift is elegant. Both boxes are packaged with very fine Cut Kraft filling to ensure the perfect presentation and protection for the wine.
*Optional – please note, when personalised labels are purchased with alcohol we apply the labels